Ocho Rios and the Central North Coast
Ocho Rios and the Central North Coast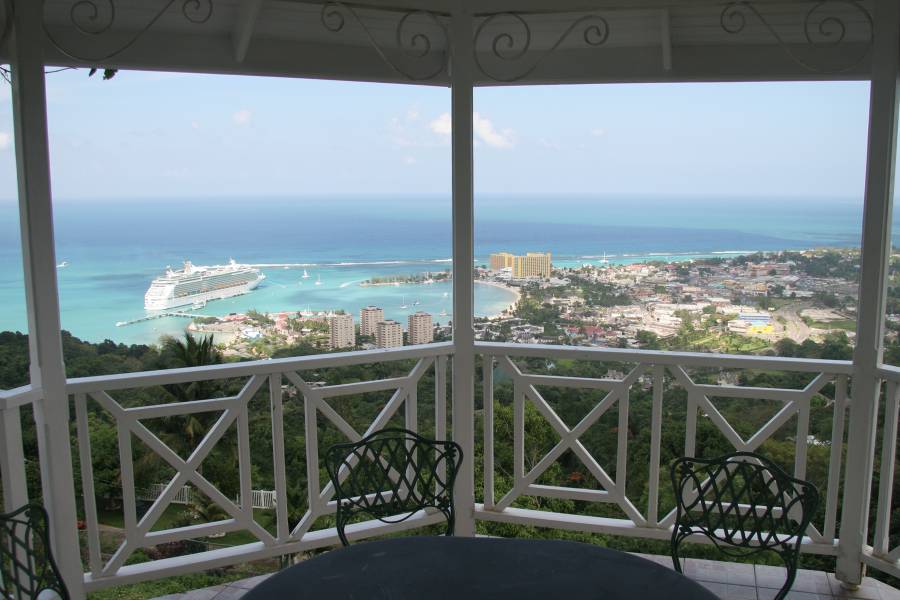 St. Ann is full of rivers and gardens, thus its well-deserved nickname, "the garden parish." Locals will pronounce Ocho Rios as any incarnation from oh-cho ree-os to oh-cho ryhas or, most commonly, simply "Ochi." Ochi is the biggest town in St. Ann; its name is a creative derivation of the Spanish name for the area, Las Chorreras (Cascades), in reference to the abundance of waterfalls. Before the Spanish conquest, the area was known as Maguana by the Tainos. There are indeed several rivers in the vicinity, but not necessarily eight as a literal translation of the Spanish name might suggest. Four major waterways flow through the town area of Ocho Rios: Turtle River, Milford River, Russell Hall River, and Dairy Spring River. Just east of town are Salt River and White River, the latter forming the border with St. Mary, and to the west is the famous Dunn's River, Jamaica's top tourist attraction.
Tourism became important in Ocho Rios in the late 1970s, taking over for bauxite as the area's chief earner. The old Reynolds Pier just west of town is now used to export limestone aggregates, the industrial wharf sharing a small bay with the town's cruise ship terminal. The cruise ship industry has been a key component of the city's tourism boom, bringing mixed results. The steady income is appreciated by many businesses, especially those concentrated around the pier, but the enormous volume of passengers flowing through each day creates a huge demand for services that has not been met with adequate housing for the thousands who have arrived to work the tourism sector over the past few decades. Many of these arrivals are professionals who have been given little choice but to resort to living in squatter settlements. Still others come to Ochi with few credentials and earn their living hustling any way they can, making harassment of tourists a widespread problem.
Just west of Ocho Rios is St. Ann's Bay, on the outskirts of which the first Spanish capital was established at Sevilla la Nueva, or New Seville. Today Seville is an archeological site and Great House complex where several heritage events are held throughout the year. Farther west along the coast are the communities of Runaway Bay and Discovery Bay. Runaway Bay is a small town with a golf course, a few resorts, and a small commercial strip along the highway, whereas Discovery Bay is likely Jamaica's most exclusive villa enclave—where rentals go for upwards of US$10,000 per week. Again the tourism offering stands in the shadow of one of the island's largest bauxite terminals operated by US-based Noranda. The large domed storage facility attached to the wharf by a conveyor belt was cast as Dr. No's lair in Ian Fleming's first James Bond film.
Select any filter and click on Apply to see results